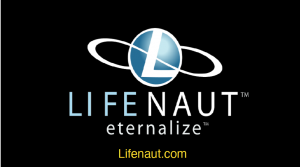 September 14th, 2021: Participants needed for Lifenaut Website Usability Review
Google Survey for Lifenaut.com User Experience
Greetings All,
I am Kahaan Baxi, a Masters in Digital Experience Design student at Hyper Island from Manchester, United Kingdom. My discipline of work primarily focuses on building digital solutions that focus on human-centered design. I love working with teams that thrive on making digital products that people love using for a long time.
As part of my master's thesis project, I will be conducting a user experience research study for the Terasem Movement Foundation. The goal will be to evaluate how You, the current participants of the project, are interacting with the platform to create a Mindfile. This is followed by questions that would follow up on what you feel about the Lifenaut project.
Since the objective of the Lifenaut project is to have a database of personal reflections captured in the video, image, audio, and documents that can be saved, searched, downloaded, and shared with friends that belong to you, it puts you, our participants at the heart of this experience.
To create an engaging digital experience that is fun yet intuitive on the Lifenaut website, it will be essential to identify the needs & frustrations that are being faced currently by You in using this platform regularly.
It will be essential to conduct this research in a way that motivates participants to share their experiences willingly & openly without any biases towards the makers of the Lifenaut project.
If you would like to participate in this study, please click on this Survey Link:
Google Survey for Lifenaut.com User Experience  and/or email me at kahaan.baxi@hyperisland.co.uk
For more information you can also contact Bruce Duncan, Managing Director of the Terasem Movement Foundation:  terasem@gmavt.net.
We look forward to hearing back from you.
Kind Regards,
Kahaan Baxi  & Bruce Duncan / Lifenaut.com